Promote your brand among travelers, early retirees and wannabe expats with our help!
We successfully built our quality travel resource blog The Wild Life and several connected social media channels over the past few years and have a growing amount of interested followers. Our target audience is nature-loving, mature people who are (early) retired and can afford to travel extensively. They are financially independent and English or German-speaking.
There are a wealth of themes which are appealing to our audience:
Real Estate / Second Home
Hotels and Holiday Rental Property
Insurances
Cars and Caravans
Investment
Luxury Retirement Resorts
Golf Estates
… you name it
The Wild Life inspires world travelers, grey nomads, empty nesters and boomers to make their dreams come true and see the world.  Personal insider information about destinations, early retirement, living abroad and much more is a useful guide for everybody who wants to experience not just the "normal" but The Wild Life! With best quality content we are dedicated to producing honest content to our readers to built trust.
Thousands of interested people follow us between our website and social media channels. Additionally to our The Wild Life Travel blog we keep our readers informed by Facebook, Twitter, Pinterest, Google+, LinkedIn, Xing, Tumblr, and Instagram.
Let us promote your brand to our readers! Download our Media Kit here!
About us
For more than five years we've been traveling around the world without any home base. Our knowledge base as experienced world nomads is vast which enables us to answer many questions of people with the interest in a life without boundaries. To live as expats for some time in South Africa respectively actually in France makes for some additional source of authentic information. This expert knowledge with our skills as photographers and bilingual writers in English and German and being empty nesters with an extended patchwork family spread over three continents, makes us unique among other travel sites.
Your advantage to work with us
Our travel blog and social media channels reach monthly
Between our blog and social media channels, we can promote you to 12'500+ travelers each month. We take pride in delivering the best quality content to our readers. The exposure and influence we can provide your brand will help ensure that our readers think of you first when planning their next vacation.
Metrics (May 2017-18)
Page Views THE WILD LIFE: 30'500+ (17.5% are returning visitors)
Domain Authority: 34
Page Authority: 39
Facebook fans: 550+ plus friends: 1270+
Twitter followers: 5'730+
Instagram followers: 1'490+
Pinterest followers: 1'460+
Google+ followers: 170+
Xing: 230+
LinkedIn: 455+
Stumbleupon: 190+
How we can work together
Would you like us to write a review or do you want to place an advertisement on THE WILD LIFE? If the time suits us, we are also available for press trips. Here are some examples how we work together with brands:
Improve your brand's awareness and exposure by an article about your brand, article or a destination and increase your search engine rankings. See an example of a sponsored post which we wrote for the brand: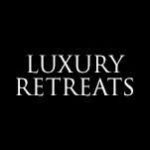 2. Advertisement
You can advertise on our blog for click-throughs to your site within an article, in the footer or sidebar to increase your brand exposure and awareness.
3. Pr
oduct
Reviews
Let us experience your product or service and we'll write a full review. Reach a new market segment and increase your search engine rankings for your product or service. Our reviews stay on our site and provide information to potential customers for years to come.
4. Press Trips
Invite us to your destination and let us share our personal experience in a well-written article with good photographs on our blog or a publication of yours to attract travelers with a good taste! Increase your online exposure and brand awareness connecting with people in a personal way. We ensure to use the most actual SEO techniques to get our newest articles well ranked in Google search results.
5. Competitions
Let us promote your product via a competition on our website. Reach thousands of new customers and gain new email subscribers, interaction with potential customers and followers across your social media.
6. Brand Ambassadors
We can promote your brand regularly as Brand Ambassadors across our site and social media if we can experience your service or product and it convinces us. Our readers will associate you with the trust in us. Your continual influence is guaranteed with regular promotion on our blog and across our social media channels. Our articles stay on our page and influence readers for the following years.
7. Speaking Engagements
Marcelle lived and worked in Switzerland as Interim Manager of Nonprofit Organisations like the Swiss Cancer Association in Bern, the Centrum for Hippotherapy in Basel, the Diabetes Association in Bern, and mother of for adult kids before she decided to pursue her dream and to become a world nomad for more than five years. She swapped a successful business which she'd build up after studies in Psychology, Marketing and a Master in Business Administration and became a world traveler and blogger.
She bought a Land Rover and a caravan in South Africa in 2012 and started her journey from there with her traveling Beagle, Vlou. At the moment she is based in Burgundy, France. Invite Marcelle for a speech at your event. She is experienced to talk to large groups and to moderate workshops.
Some potential topics:
Successful – what does it mean to you?
Pursuing a career next to or despite having kids
Is there a life after kids?
Fulfilling expectations or following your own dreams?
8. Coaching and Training
Topic Suggestions:
Live your dream and achieve your goal
New vast empty space after kids move out
Retire early
Learn to live as a (grey) world nomad
Insider information about destinations and visas
Find free accommodation and become an international house sitter
Beginner blogging tips for dummies
Social media tips for dummies
Creating a Newsletter for dummies.
Please let us know what you'd be interested in, also if it's not mentioned above. These are just suggestions and Marcelle will be happy to discuss if she will be able to coach or train you on your desired topic.
Contact us!
Write us with the form below to discuss options.
We are looking forward to our working together!